July has been busy - already. I have only a moment, but wanted to take the time to post something, just so that I can get this off my mind and maybe concentrate back on what needs to get done. I am in a funk.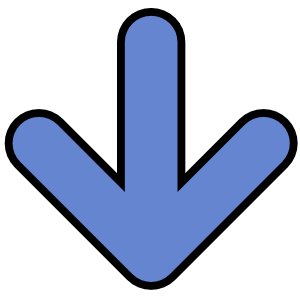 1. Gained 10 pounds in 2 weeks. When you only eat carbs, and more carbs mostly for days at a Scout camp, then that 10 can show up on the scale. I also have not been drinking enough water. Then I have built up muscle and then eve is paying her visit at the moment. So - I am not going to continue with the excuses, but that is what is going on with me and the scale.
2. My son is gone for the next 2.5 weeks. He is close by, but not the same....summer is hard!!
3. I might have been on vacation, but there is so much to do now that I am home. The list is long and I want it all done yesterday, but it is back to work for me. Then the fact that school is going to start again in just a few weeks - well, I am wishing that my summer with Aman was longer
4. The water boy - well, things are just about the same. I will say that I was sort of hoping he would have "called" by now, but he keeps saying he is busy. I am just enjoying my visits at work with him. Do wish that today's visit was longer then the last, but what more can I ask for at this point?? He is not ready to make the next move and I want him to make the next move. I will be patient.
5. Work is very stressful right now. Things are always being done in a rush and they wanted it done yesterday. The buck passing is happening and well, I am tired of that buck starting with me, but then coming back to me......wishing that the buck was actually money I could spend!!
But, there are some highlights to look forward to:
1. I have 2.5 weeks where I don't have to be a Mom. So much to do and I know I can get it done without having to worry about those "mom" duties. Single things in my future for the next week, never know, something magical might happen.
2. I am doing a 5K with Mer on Saturday. I am very excited about that!!!!!!!! I have done them in the past, but just at a slow pace, this time I might try to run part of it...we will see what this weekend brings.
3. I am out walking with my neighbor. Monday and Tuesday down - hoping to do the rest of the week. 2.5 miles each day - feeling good!!!
4. The scale this morning says 4 pounds down from Sunday - yes, back on track, that is the way I like it.
5. I will get caught up with work and things will slow down and it is just a process...I have a job and it looks secure and that is a good thing.
This time will pass and I will get back on track and the weight will come off and I will move forward and there will be new clothes in my future, more looks my way, more confidence...this slum will come and go - looking forward to the next page of my chapter!!!!
(struggling, but still)
Staying MOtivated MO