I have had so many updates that I wanted to share and really not sure when I will be able to do them in detail. My vegetable meal plan that I tried and the fact that I did
AWESOME
, the water guy visit from last Tuesday, and the huge fact that that I slipped this last week with my eating plan because, well, because I got lazy. You see, my June is crazy, but that is no excuse for going off the "wagon" and just throwing caution to the wind.
I have said this before, that I am doing a camp for about 200 Cub Scouts, but really it is crazy. As of yesterday I have 162 Scouts and 83 Volunteers coming to camp. There is two nights of training meetings this week, the need to get all the projects ready, having to still make phone calls to make sure I have everyone's paperwork straight, make sure the kids are in the right groups and and and and and.....and still trying to find time to be a Mom on the weekends. Glad that school is out for the summer, because I only have Aman on the weekends. We did manage to take in a night of roller skating on Saturday and can't wait to do it again this coming weekend, too. Mer and I talked and she said it was best that June should be a maintenance month for me. I agree, but I have to make sure I don't continue to be lazy. I got on the scale yesterday and boy oh boy - not disappointed - but it just goes to show that if I am not staying on target it can all come back faster then you think. Just up a few pounds....but still...get it into gear girl.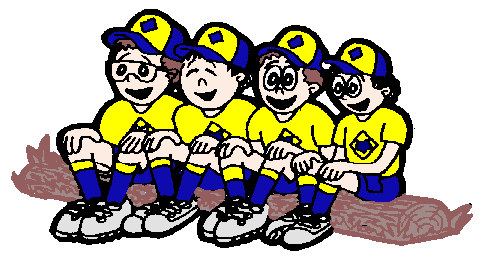 With the June Boom challenge I have been challenged. To deal with getting ready for camp I am getting up at 3:00 am, doing my workout, getting to work about 5:30 am, working until 2 pm (and work is very busy everyday), heading home to do camp stuff from 3 pm until 8 pm. I am doing my best to get into bed and be asleep by 9 pm, but it really has not worked out but just a few nights. I need to be more disciplined. I am getting into bed, but not going to sleep. One night I dealt with an emotional family matter that just got way out of hand, but I am so glad that my home-owners insurance is going to help me out and hoping that the "repair" can be done both physically and emotionally soon!!!! Not to mention that in regards to the camp stuff, I have to drive down to the main scout office to pick up applications and for reasons beyond my control I had to do the 1.5 hour commute twice this week to get what I needed. I am sitting for a total of what feels like 14 hours a day and doing my best to use my balance ball at home (a non-burstable one) and that is helping me move a bit. Trying to do some of my organizing paperwork standing up - that is helping me stay active. When I don't have the energy to get up at 3 am I am doing what I can to put in 30 minutes in the afternoons. I am getting in many stomach crunches with the help of the balance ball, I have my 5 pound weights close to me and I walk in place when I need to get up and work those legs. I am also doing most of that even if I do get in the 45 minutes in the morning, since from time to time I do need to do some good stretching from my long sitting day. Two more weeks, then camp....phew!
So - that's it about camp and the crazy schedule I put upon myself. I enjoy doing it, really I do - it is the one thing I truly enjoy about Scouting!!! I promise I won't mention it again until it is over with, as writing about it can be a little overwhelming and then the list of things to do is front and center. Wishing that some of those 83 volunteers would be coming to the house to help - have only had about 5 people actually come over so far- expecting more this week (I hope). Ok, now I am complaining.
Just a quick blurb about Water Guy - he had a helper this week and his name is FABIO- did not really look like a Fabio and when I said the name with a sultry voice my water guy said "did you have to say it like that" - too funny! We had a short visit and a bit embarrasing when I said that I enjoyed his visit and was looking forward to the next one. Getting outside of my box!
Mer is in Alaska enjoying her week long workshop! She is going to have a great time and know she will bring back many pictures to share!!
Have a GREAT week - wishing I could do more comments to all your posts, but will pop in from time to time. Feeling your motivation, drive and determination or even taking a quick break to give myself a push, laugh and energy will keep me going!! THANKS to all for your enthusiasm and encouragment!!
Staying MOtivated MO